Experience the matcha or sencha tea ceremony, considered an art form, at the former villa of a feudal lord.
 How would you like to sip fine tea and taste delicious treats in the Otsukimi no ma (Moon Viewing Room) while gazing out over this National Place of Scenic Beauty, Yokokan Garden?
 The Otsukimi no ma is especially outfitted for tea ceremonies, where you will be provided the utmost hospitality through Fukui Prefecture`s most prominent schools of sadō (Japanese tea ceremony). In this casual, relaxed environment, you can experience each season with all five senses through flower arrangements, Kakejiku (hanging scrolls), and true Omogashi treats including fresh Mochigashi (bean-jam cake) and Nerigashi (sweets made from bean paste).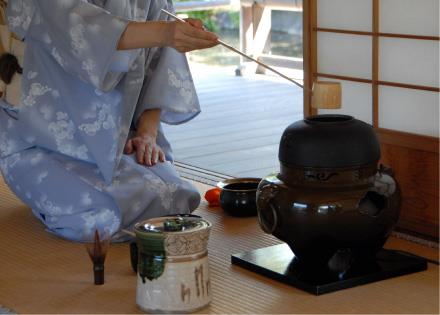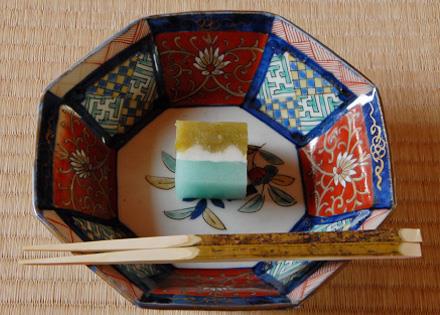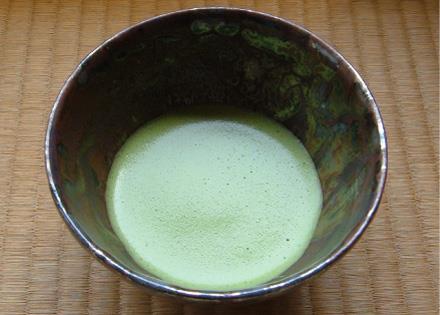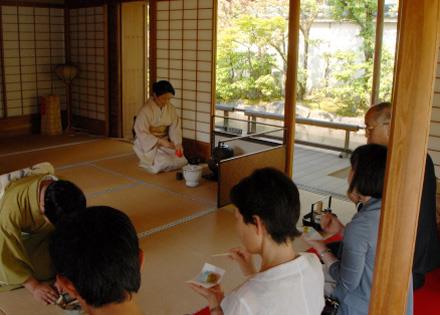 Tea Ceremony Schedule , 2017

Spring
Weekends and Public Holidays of April 8th to May 7th
※Not held on April 15th, April 22th
Autumn
Weekends and Public Holidays of October 8th to November 26th
※held on September 17th, October 1st
Hours from 10:00am ~ 4:30pm

Schedule(PDF)
Participation Fee
¥500 per participant (includes tea and sweets)
**The ¥220 fee to enter the garden is paid separately**
For questions and inquiries regarding tea ceremony:
Office of Fukui City Culture Promotion Division
Mail:b‐shinkou@city.fukui.lg.jp